Jurassic World: Dominion Dominates Fandom Wikis - The Loop
Play Sound
".-- . / .-- .- -. - / -.-- --- ..- / -.. . .- -.. / .... . .-.. .--. / - .... . -- / .... . .-.. .--. / .... .. -- / - .... . -.-- / -.- -. --- .-- / .-- . .-. . / .... . .-. ." -night 16 phone call
appearance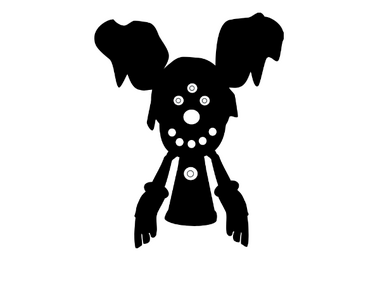 ...- --- .. -.. is a pitch black variant of face, He has 3 eyes and a 4th one on his chest, he has a glowing white nose and 5 white circles that make up a smile. His most noticeable differences are his larger ears, more melted appearance, lacking legs entirely instead of having stumps for legs and using the more human like hellbound eyes instead of mother's circle eyes
behavior
he starts on night 16 being the only character active (his AI being very high makes up for it). The cameras are completely useless as there pitch black but you might ask "how do I deal with him?" well he has a gimic: despite the cameras are pitch black, he will stop In his tracks when you look at them. But that doesn't mean he can still enter the office as in any dark spot in the office, his face can start to materialize when this does you must hide under the desk which automatically makes him disappear but when it reaches 3am on the night he gets harder as he can materialize on the desk where then you must shut of a camera but when it reaches 4am he turns off the power and he goes full commando as he will faze in and out of the office in any place and if you see his face you must shine your light at him but once it reaches 6am ...- --- .. -.. will say this:
"they were right..."
"you can go through anything and walk it off..."
"you don't know how powerful you are..."
"good job you made a new friend..."
after he says that the night will end and he will then be unlocked in the custom night
fact: that's the only time he talks in English as most of the time he speaks in Morse code
also during the night, hallucinations of other characters will appear
quotes
...- --- .. -...
- .... . -.-- / .-- --- -. .----. - / ..-. --- .-. --. .. ...- . / -.-- --- ..-
-.-- --- ..- / -.. --- -. .----. - / --. .. ...- . / ..- .--. / -.. --- / -.-- --- ..- ..--..
..-. --- .-. --. . - / .- -... --- ..- - / .. -
other quotes
Hallucination3.ogg the sounds made when the hallucinations appear
Garble1.ogg when ...- --- .. -.. jumpscares you
gallery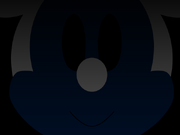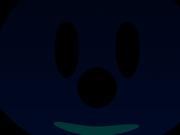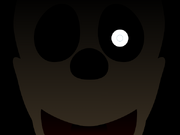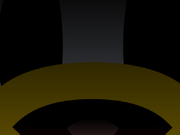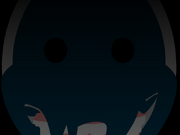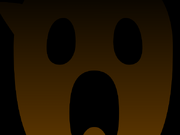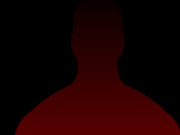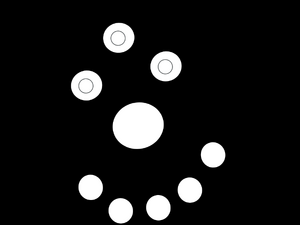 trivia
...- --- .. -.. has been confirmed by sunken wille (logantheplatypus's 3rd alt) that ...- --- .. -.. isn't a hallucination but rather he is a "ghost corrupti" because of people saying that they saw "strange black figures of melted Disney characters that walked in the dusk"
to further support it, one person says: "I swear I saw 4 ghostly eyes in a building"
he can very rarely be seen in the pirate caverns as his face can be seen in the darker areas of the caverns (note: this is only an Easter egg so finding him would not be too easy)
he is linked to every variant of face as when he is unlocked in the custom night when you set any AI of a face variant to 20. They will have hellbound eyes instead of the human eyes
h̸̢̛͑͂e̷̲͈͛̕ ̸̬͙͎͆̚s̸̖̰̦̍͠ë̵̡́e̶̥̚s̷̖̊ ̵͈͊͑͂ỹ̵̨͎̔͊o̷͖̘̻̔́u̶̞̙͐ ̷̠̈́̈R̸͕̓͘̕Ṷ̸̢̄͆̕Ņ̷̀
It's unknown of his true origins but the most common one is that he was the true 1st even before The Classic