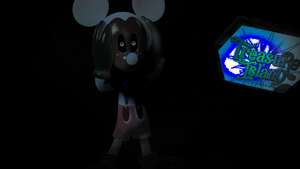 Hold it! Don't think you're going anywhere without reading this!
This Page belongs to GreenMario543213
This page belongs to GreenMario543213. You cannot edit this page without his permission. Any edits made without permission will be undone. If you want to use these images or this character for OC reasons, you must also ask for permission. Thank you for reading!
Appearance
As his name implies, Colored Willy has the exact same appearance as Willy, but has red pants and yellow shoes.
Behaviour
Colored Willy starts in the Lounge on Night 6 as a harder replacement of Willy. has the exact same behavior as Willy, but is much faster. He can appear in your office as early as 12 AM. The player must hide under the desk to avoid him.
Locations
Colored Willy will start in the Lounge. He will then head toward the office.
​Trivia
Colored Willy was going to go by the name of Original Mickey, but was changed since his creator didn't like it.