"Outdated"
This following page has been marked as outdated by the creator, as in the creator no longer considers this page relevant to their image, and is requesting someone to improve or fix up the page.
Gameplay
Insanity Daisy and Corrupto-Donald starts here. Its a simply Janitor Closed, unchanged from original ADI.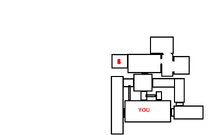 Janitor closed on map
(red dot)
Community content is available under
CC-BY-SA
unless otherwise noted.