Jurassic World: Dominion Dominates Fandom Wikis - The Loop
Play Sound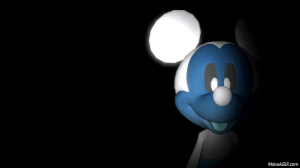 Found You!
'''This Page belongs to MinionPapoy'
As request of the creator, MinionPapoy, to use this character/OC in your FNaTI or A:DI fan-games, you'll need to ask for permission to the creator/owner of this character, and put the correspondent credit of the creator, use without permission will make the creator hold the Roll Roller Da! Then crush you down, then roll at you. You can fix any mistake grammar.
Thank you for reading!
Note
If cuphead, cuphead's alt/friend, other user or PixelArt27 add photo-negative billy page in non rp/other rp wiki/steal my image without my permission, please tell me. Thank you for reading
Description
Photo-Negative Billy is an fan-made antagonist in Abandoned: Discovery Island.
Appearance
Photo-Negative Billy is a black and white and inverted version of Disembodied with a body with a sailor suit and no longer lacking his hat.
Behavior
If Photo Negative Disembodied is inside of the office and the player presses the Treasure Island logo in the office, Photo Negative Disembodied will disappear and changes into Photo-Negative Billy.
Photo-Negative Billy starts at Character Prep 2, then enters Staff Area, then Meat Freezer, the Lounge, and runs to the Office, if the player does not hide under the desk quick enough, Photo-Negative Billy will kill the player.
Whenever Photo-Negative Billy moves, a distorted quacking sound will play.
Trivia
He supposed to be joke character, but the idea was scrapped
He also shared Corruptus Screech, but slow motion (similar to Billy screech in A:DI 2.0)
He also connect to Photo Negative Willy With A Hat.
His original model can be find here.
Many people think Photo-Negative Billy is stolen.