Jurassic World: Dominion Dominates Fandom Wikis - The Loop
Play Sound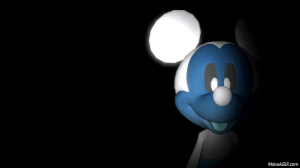 Found You!
'''This Page belongs to MinionPapoy'
As request of the creator, MinionPapoy, to use this character/OC in your FNaTI or A:DI fan-games, you'll need to ask for permission to the creator/owner of this character, and put the correspondent credit of the creator, use without permission will make the creator hold the Roll Roller Da! Then crush you down, then roll at you. You can fix any mistake grammar.
Thank you for reading!
Description
Shade Cactus Kid is a fan-made shade in Abandoned: Discovery Island.
Appearance
Shade Cactus Kid appearance looks like Cactus Kid, except he has a wide, sadistic smile with soulless and wider eye-holes and his texture is replaced with a dirty/dusty texture scheme. Half of One of his ears are ripped off, his eye-holes are empty, and he has an outstretched smile.
Behavior
Shade Cactus Kid appear in Night 1 (Rarely) (Power Outage). Shade Cactus Kid has same location/behavior with Cactus Kid. If he standing in the Office, Hide under the desk. If the player fails to hide under the desk, Shade Cactus Kid will jumpscare the player and the result is game over.
Trivia