Ink-blot Mickmick is an Antagonist in Abandoned Discovery Island and Subwoofeer NBD.
History:
After Events from the Subwoofer NBD, He Revenge of Jake Smith,
Appearance:
He is From Subwoofer NBD
Behavior:
He Similar to Grunkfuss from ONaF2 The Patience Measurer Start at 10000, He Actives at 1AM at night 2, in Broadcasting Room,  is Ran Out to 0, He Moves to Character Prep1, Staff Area, Meat Freezer and Office, He Takes a Direct Path to Office, Similar to Suicide Mouse, in The Office, Put in the monitor and Shut off 20 Times, He Attack You, Similar To Grunkfuss from ONaF.
Locations:
Start in Broadcasting room, At 1AM in Night 2 The Patience Measurer start at 10000, When Arrives to 0 Take a Direct Path to Office, Same to Suicide Mouse, CAMS:
Cam 7 (Broadcasting Room)
Cam 3 (Character Prep 1)
Cam 1 (Staff Area)
Cam 2 (Meat Freezer)
Office
When is in The Office, Blink or Shut Off the Roof Camera, Other Cameras Make to Kill You, He Can't Hide, Can't Shut Off Power and Can't use The Flashlight.
Gallery
:The Jumpscare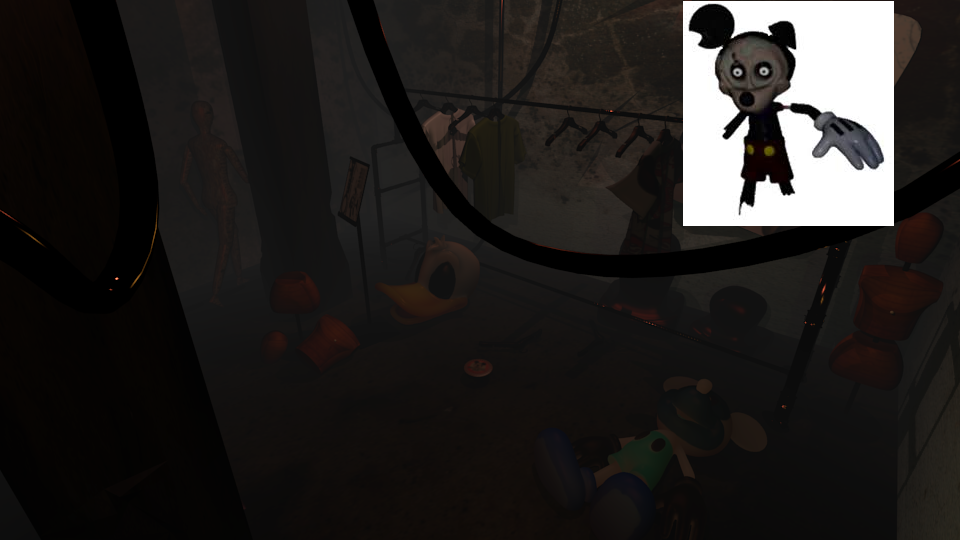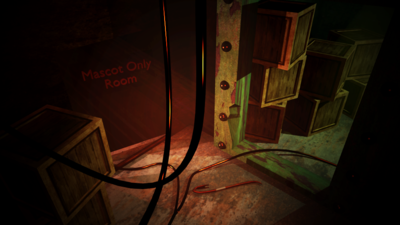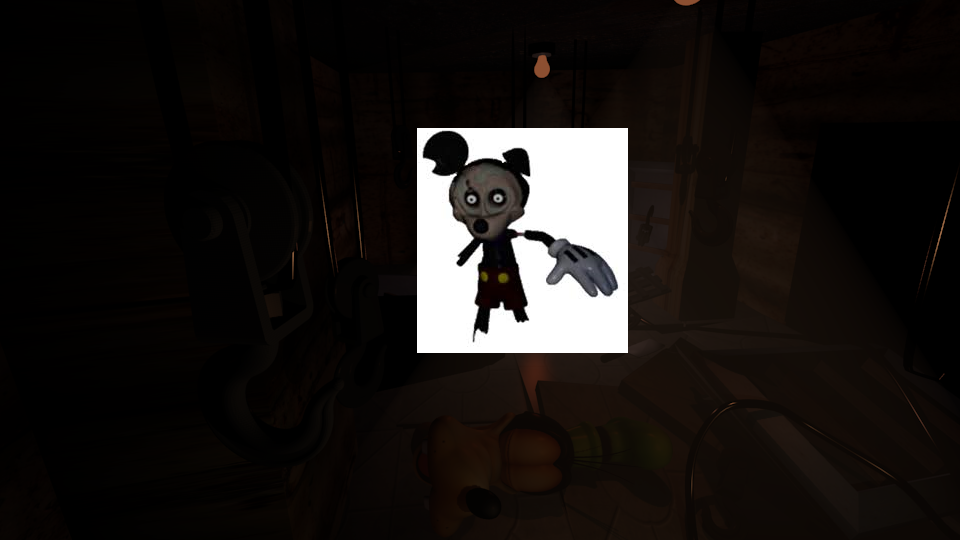 Broadcasting Room Subwoofer IB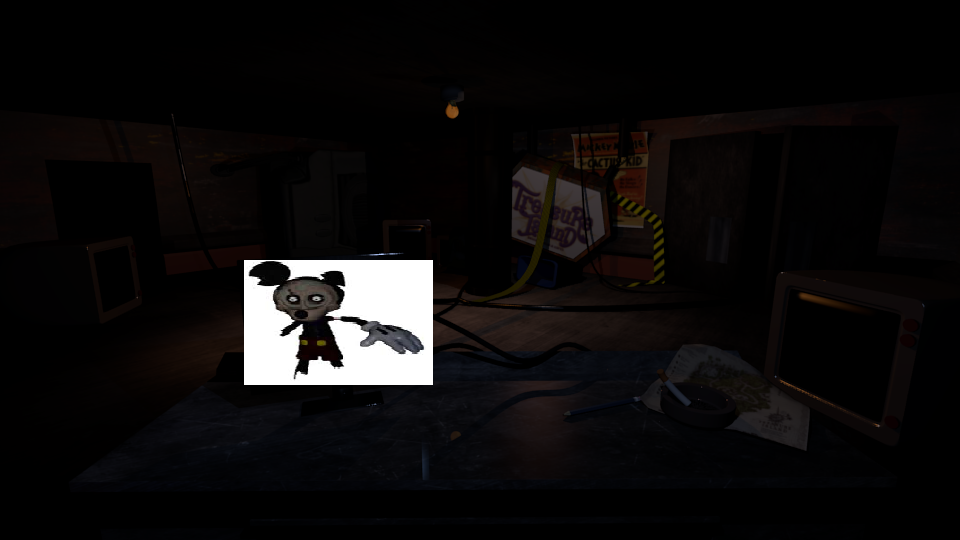 Mickmick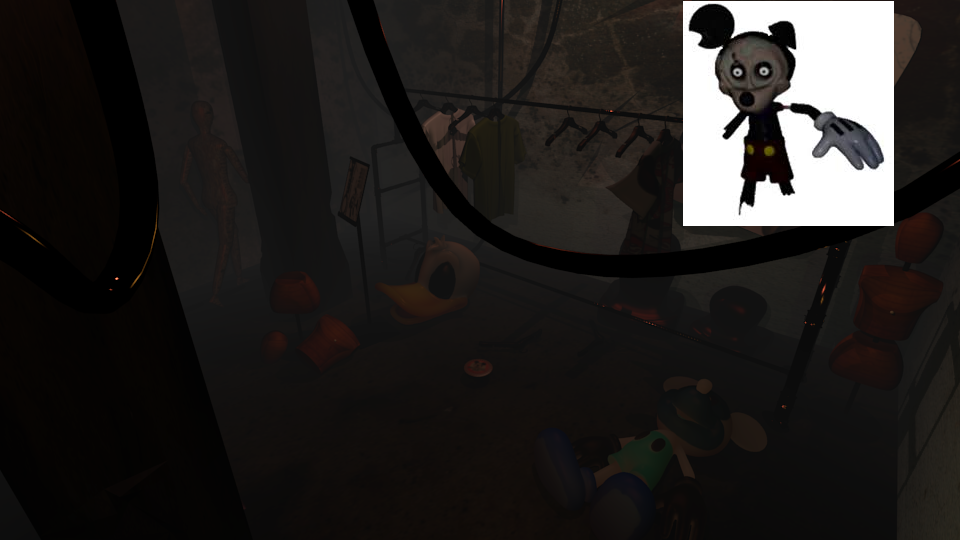 Community content is available under
CC-BY-SA
unless otherwise noted.