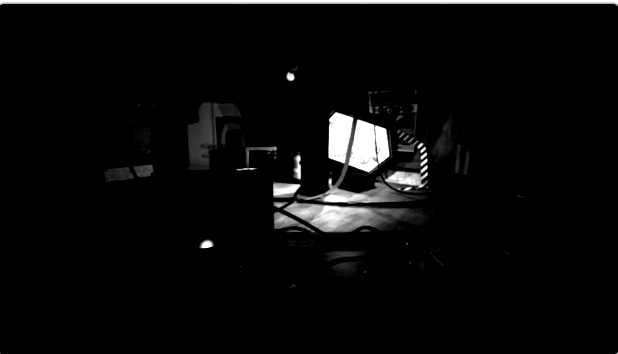 Description
The ??? Night Is A Secret Night Found In Abandoned Discovery Island(Not Really)
Suits Who Active
Suicide Mouse(Shade)(Sometimes), ??? Creature, ??? Monster, GLITCH29199199119, The Two(Sometimes), Dark Creepypasta Mickey And Greyscale Monster Rabbit.
Strategy
You Can't Use Monitor Since The Power Is Shutdown, But You Can Use The Flashlight But The Battery Is Limited So Watch Out About The Suit/Humanoid Shaped Like Monster, If See Duo ???(??? Creature And Monster)You Must Hide, But If Is GLITCH29199199119 You Must Turn Off The Flashlight Until He Produces A Glitchy Sounds, Sometimes Suicide Mouse Appear On The TV, You Must Hide Too, Also Even The Two Sometimes In This Night, You Must Turn Off And On Flashlight 5x Times, Dark Creepypasta Mickey Will Appear If You Turn Off Flashlight For A Long Time, If You See His Eye, Turn On The Flaslight, Sometimes He Appear Of The Both Door When The FlashLights On, If You See Him, Don't Turn Off The Flashlight, Greyscale Monster Rabbit Will Make A Weird Static Sounds On Both Door, If You Hear The Sounds Clearly, You Must Turn Off And On Flashlight 6x Times, But If You Hear His Static Unclearly, You Must Hide.
How To Unlock The Night
When You In Floor 4, Go to The Storage Room, Go To Left And You Will Find A Grey Tape And You Need Take The Tape, Back To The Floor 3 That Contain The Rat And True Mickey? You Will Find A Grey Key On The Floor, You Need To Take It Then Go Back To Floor 2, Go To Room That Has Bed On It, Hide On The Bed You Will Find A Paper With A Mysterious Note, Take It And Back To The Floor 1, Go To Bathroom But Warning About Jigsaw Horace Or Even The Face, In The Bathroom You Will Find A Greyscale Book With ??? Font On It, Take It, After Take All These Item You Need Survive Until 6am, And The Tape Will Play The Corrupti Incident Flashback Afterwards A White Eye Will Stares At You And Saying "I Will Find You, I Will Haunt You, I Will Kill You, I Will Stalk You And I Will Follow Until Your Death" Afterwards Jake Will Talk About The Tape "What The Heck Even Type Of This Tape???, Who Made This???, It Must Be Someone, But How, Then What Even This Greyscale Key, Paper And A Book?, Hmm I Think Greyscale Key Used In A Greyscale Door(Just Kidding), And A Book Which Only Filled With ??? Text, And A Even Weird Paper With A Note On It, I Can't Even Read Them, Well I Gonna Back On My Office" (In The Office) What The... What Just Happen On The Office???? Hello?, Well Time To Survive I Guess" Then The ??? Night Begin.
Trivia
This Night Is Hard As Before Since The Suits Active At 12AM Or Even 1AM.
Suicide Mouse Song Can Be Hearen If Suicide Mouse Is About Getting Into Your Office.
Like When You Shut Off Power In Normal Night,You Need To Use Flashlight.
The Two Somehow Have A Different Appearance, Instead Having Green Face, He Has Greyscale Face With Blood On It, He Also Seems Have Bloody Claw On His Both Arm, An Bloody Button And Having A Greyscale Shoe.
Like Night 156, This Night Is Activated From Pirate Caverns.
After Completing This Night Will Awarded A Platinum Thropies.