Jurassic World: Dominion Dominates Fandom Wikis - The Loop
Play Sound
"Jokes Ahead"
This following page is a joke page, and is not meant to be taken seriously, in any way, shape or form. This page's content may also wildly vary and NOT pertain to the subject of A:DI or FNaTI. Thank you for reading this warning.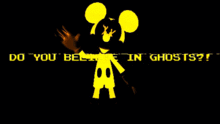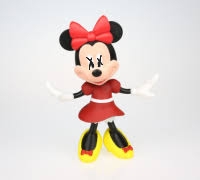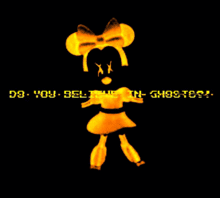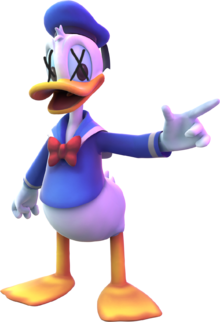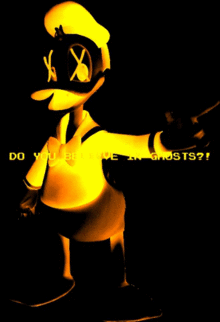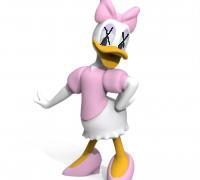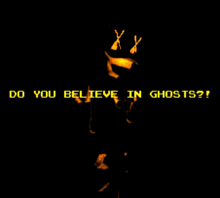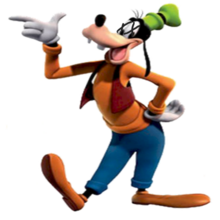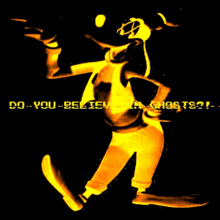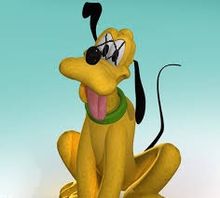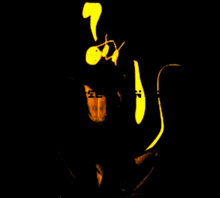 Descripción
Los fantasmas son los personajes que han sido derrotados y regresaron para perseguirte por venganza.
Apariencia
todos los fantasmas se parecen a sus personajes originales pero con un tinte ligeramente gris, un poco de humo alrededor de la parte inferior y una X negra sobre los ojos.
Ubicaciones
Todos los fantasmas aparecen directamente en la oficina y no se pueden ver en ningún otro lugar del edificio.
Comportamiento
En algún momento en torno a la 1 de la madrugada de la noche 2, una voz espeluznante vendrá por teléfono y dirá "¿Crees en fantasmas?". Los fantasmas solo pueden aparecer después de esta llamada, pero pueden aparecer aleatoriamente en cualquier momento y cualquier noche después de esto. Todos aparecen directamente en la oficina. Debes deshacerte de ellos haciendo ruido en otra parte o te matarán. Todos los fantasmas aparecen más cuanto más te has escondido debajo del escritorio. Hding tampoco funciona contra ellos. Los fantasmas no pueden aparecer si hay otras variantes de ellos en la oficina actualmente. Ejemplo: Phantom Mickey no puede aparecer en la oficina si hay alguna variante de Mickey actualmente en la oficina.
Trivialidades
Todos los Phantoms tienen el mismo ruido de jumpscare que Photo Negative Minnie.