Hey guys do you remember me?
WARNING: This is my info page so don't edit without permission
My favorites pages
Friends
Enemies
Favorite Foods
Pho (Because I'm Vietnamese.)
Pizza
Burger
Spaghetti
Rice (Because I'm Asian.)
Bread
Favorite Drinks
Juice
Milk
Water
Milk Tea
Things I love
High Rank
Get badge
Making Page
Become Admin (Sysop)
Cleaning Non-rp Wiki/False info
My favorite games
Every Games
My creation (from # to z)
8 Bits Oswald
8 Bits Photo-Negative Mickey
Bruh Daisy
Bruh Disembodied
Bruh Face
Bruh Hourglass
Bruh MickMick
Bruh Ortensia
Bruh Oswald
Bruh Pluto
Bruh Photo-Negative Mickey
Bruh Photo-Negative Minnie
Bruh Suicide Mouse
Bruh Willy
Burnt Ortensia
Burnt Oswald
Burnt Photo-Negative Mickey
Burnt Photo-Negative Minnie
Fallen Acephalous
Fallen Daisy
Fallen Disembodied
Fallen Face
Fallen God
Fallen MickMick
Fallen Ortensia
Fallen Oswald
Fallen Photo-Negative Mickey
Fallen Photo-Negative Minnie
Fallen Suicide Mouse
Fallen Undying
Fat MickMick
Forgotten Curvy Ortensia
Forgotten Curvy Oswald
Forgotten Curvy Photo-Negative Mickey
Forgotten Curvy Photo-Negative Minnie
Greg Mac Lochlainn
Henry Smith
Ignited Acephalous
Ignited Corruptus
Ignited Daisy Duck
Ignited Disembodied
Ignited Face
Ignited God
Ignited Hourglass
Ignited MickMick
Ignited Ortensia
Ignited Oswald
Ignited Past Mickey
Ignited Impure Mouse or Ignited Past Minnie
Ignited Pluto
Ignited Photo-Negative Mickey
Ignited Photo-Negative Minnie
Ignited Slester
Ignited Suicide Mouse
Ignited True Mickey
Ignited Undying
Ignited Willy
Jake Smith
Lisa Bertsch
Phantom Photo-Negative Mickey
MickMouse (Remake)
PlushOswald (Remake)
Shade Ortensia
Selever 406's Beast or Suit Mayhem or Amalgamation or DuyGaming2020's Beast
TEOD V1 Daisy
TEOD V1 MickMick
TEOD V1 Undying
The Box Of Disney Abomination
The Suits
UnHell Bound Oswald
Withered Photo-Negative Mickey
Withered Oswald
Withered Photo-Negative Minnie
Withered Ortensia
Gallery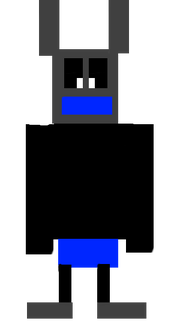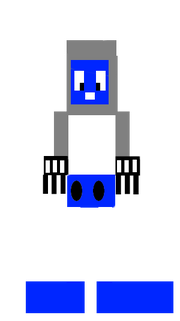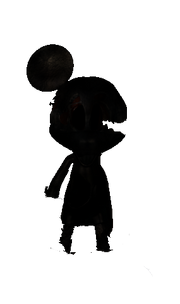 More soon...