About Myself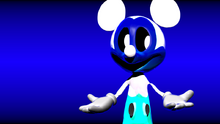 Just a dude that does fnati photoshop. I have some Fan-Makings and i mainly make the images for them all, as Cameras or Suits, and their galleries. Write a message in my Message Wall, I don't have problem to answer. If you want to do a request, said me it in "Requests are Open"
Note : I don't take fnaf requests. It can be an Animatronic Mickey or Oswald, but not fnaf. Since I don't like fnaf anymore. I used to like it, but it started to be somehow boring for me, and now I'm tired of fnaf. I hate fnaf :).
Thank you for reading.
Alternate Accounts
Favourites/things I like
Food : Pizza, Doritos, Salad. :)
Drink : Coke, Fanta.
Games : Call of Duty Saga, Fallout Saga, Darksouls 2 and God Of war.
Hobby : I dunno. I guess it's making and editing pages in the wiki or watching Horror movies. :b
My Fan-Makings
Page Rules
Eeeeh. I basically don't have rules, I just follow the wiki rules. If you want to talk with me, put a message in my wall and don't be annoying or bother with shit in my pages. If you want to do that, get away plz.
Gallery