"Outdated"
This following page has been marked as outdated by the creator, as in the creator no longer considers this page relevant to their image, and is requesting someone to improve or fix up the page.
"Jokes Ahead"
This following page is a joke page, and is not meant to be taken seriously, in any way, shape or form. This page's content may also wildly vary and NOT pertain to the subject of A:DI or FNaTI. Thank you for reading this warning.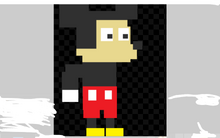 This is your user page. Please edit this page to tell the community about yourself!
Boily.
Boily can easily kill you.
Boily starts on night 2.
Who Am I?
Skskssjsus (duh)
Gender?
Male
100% not dead
Told you
What happened to Chat?
I dunno!
Time for Q&A?
Not yet.