"Sorry if your seeing this on your page TheDeadBody but I did not vandalize your page, it was a hacker who got into my account." -NowDoYourHomieShake
Youtube Channel:
☀https://www.youtube.com/channel/UCCEGhWv2FprR7gWrgkTHDBA
Hello! My name is TheDeadBody! I like FNATI. I visit this wiki like everyday.
Heres some images in this wiki i like! Most of them are jumpscares lol
But its still ok
I am not a really known person but i will make a bunch of characters even in the future.
Favorite Characters in this wiki
I have a bunch of favorite characters. They are listed below
Charred Mickey
Impure Ace
Drugswald
AVI Mickey
Abandoned Fanny
Ancient Mickey
Bendy
Billy
Bambi
Blank Mickey
Blind Mouse
Bleeding Mouse
Blood Mouse
Blood Mouse Costume
Blood Rabbit
Bobcat
Bobcat X
Nightmare Bobcat/Bobcat X
Cactus Kid
Cancer Mickey
Cheshire Cat
D.O.N.A.L.D
Dark Suicide Mouse
Darkened PNM
Death
Death Mouse
Default Pete
Dillon Wiggins
Dismember Mouse
Daniel Mclaffen (AS THE GREEN HUMANOID)
Distorted Mickey
Doll
Doodle Oswald
Doodle PNM
Donald's Body
Dream
Dread Fanny
Eustace
Evicted Mickey
Fanny Cottontail
Flesh Mickey
Fantensia
Gascot Mickey
Gaster Mickey
George the Eyesore
Ghost Bunny
Glitch Mick
Greyscale Characters by NowDoYourHomieShake.
Greyscale Woody by TheDeadBody (me)
Happy Mouse
Hell Bound Proto Mickey
Hidden Mickey
Homer the Cat
Impure Mouse
Ink Blot Daisy
Ink Blot Clarabelle
Its Mateo!
Katrina
Majin
Mateo the Rabbit
Mega Mascot
Mick Drowned
Mickipizzle Gangstamouse (MLG)
Minnie Mouse
Normal Goofy
Normal Mickey Mouse
Normal Mickey suit
Orthrus
Osbit
Ostensia (made by me)
Oswald's Revenge/True Oswald
Parvaput
Photo Negative Oswald
Photo Negative Slester
Photo Negative Suicide Mouse
Photo Negative Acephalous
Photo Negative The Face
Photo Negative Disembodied
Photo Negative Daisy
Photo Negative MickMick
PN Willy with A Hat.
Proto Mickey
Proto Oswald
Psycho Mickey
Pure Mickey
Pure Oswald
Really Happy Mouse
Revenant
Sanctus Mickey
Savage Mickey
Scoiling Mouse
Scrooge McDuck
Screaming Stickman (LOLOLOL)
Smile Pluto
Souless Mickey
SpiderMick
Spongebob.exe (by me)
TS
The Beastening
The Body
The Bride
The Decimated Mickey
The Mouse
Tom and Jerry
True Minnie
TugBoat Willy
Turtle Goofy
Unwanted Mickey
Underpants mickey
Umbrella
Withered Photo Negative Mickey
Yellow Mouse
My Fan Made Characters
Here are some characters I made.
Greyscale Woody
Nightmare A.E.Y.O.Z
Nightmare Ancient Mickey
Nightmare Eustace
Nightmare Photo Negative Disembodied
Nightmare Purity/God
Nightmare Stitch
Ostensia
Photo Negative Doodle Oswald
Rich Mouse
Spongebob.exe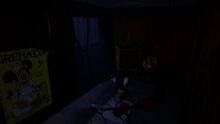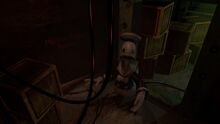 Message
It turns out NowDoYourHomieShake didn't vandilize my user page. It turns out someone was hacking his profile.
favorite food + drinks
Pizza
Chips (mostly doritos and cheetos puffs)
Spicy Stuff
Cookies
Chocolate
Candy
Coca Cola (soda)
Pepsi (soda)
Dr. pepper (soda and cherry flavor)
Hot Dogs
Quesadillas
Papousas
Pancakes
Shrimp
Rice
Bananas
Apple
Orange
Very inactive person sometimes
That's me