Hello, I am a zombiker, it will be a pleasure to be with you in the good and the bad, I hope you enjoy the ones I go up.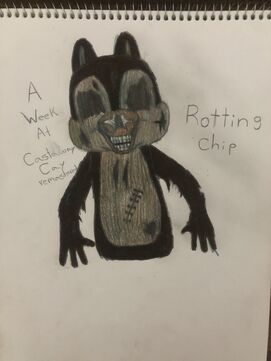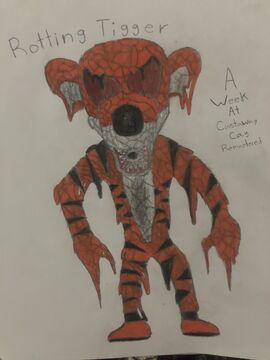 Look one jigsaw, he is jigsaw willy one character of Breaking The Magic. Since there are almost no images of this character I decided to include it to know how it looks.
This character was the one who replaced dusted donald in the old tunnel of spirits, curiously this character because this dirty looks brown even without being dirty would be with its original colors, black and white.
In this part are the drawings made by me of the game called A week at castaway cay remastered, but these characters do not appear in the original game if I do not imagine them, these two characters are tigger and also chip. If possible I will tell the creator of AWACC or ToxinDog that you can put these two characters in your game, obviously I will tell you that I made those versions of the character so that I made those characters (chip & tigger).
Hey! Zombiker owns this page, Just so you know.